Looking for a High-Quality Denver Chiropractor?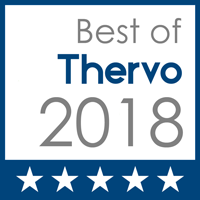 At Maximize Life Chiropractic we take pride in living up to our name. Since our practice opened its doors, we have made it our goal and mission to be the very best Denver chiropractor. We have years of experience treating patients who have been dealing with chronic pain. Why live life in pain when you don't have to? Maximize YOUR Life. Visit us today.
Chiropractic care was first recognized as an effective alternative medicine over 100 years ago. Chiropractic care is used to alleviate back pain, neck pain, shoulder pain, extremity conditions, headaches, as well as a wide variety of other musculoskeletal conditions.
First-Class Chiropractic Facility
Our state of the art facility offers advanced spinal correction using modern methods that are gentler and more comfortable than ever before. In addition, we guide our patients on the best practices to prevent injury in the future. If you are looking for a chiropractor that is highly skilled, effective, and treats their patients like family, then please contact us today. After you step through our doors, our staff will make you feel right at home.
Our goal is to make you feel like a brand new person, and we make it our priority to succeed! Many of our clients enjoy telling their friends and family about our clinic because of their positive experiences with us. We always strive to fulfill and exceed each patient's expectations!
Our patients visit our facility for a variety of different reasons. Some are looking to have simple adjustments done. Others find us while looking for a Denver chiro care clinic just after they have experienced an auto accident. In addition, many find us by word of mouth. Nobody wants to travel far and wide looking for a treatment center, and this is especially true for those who are already experiencing pain.
Many of our patients are in need of a professional facility that is convenient for them to visit and is also established. Luckily, we are the leaders in Chiropractic care, and Maximize Chiropractic is exactly what our patients are looking for. Our excellent reputation brings patients from all over who are looking for a new clinic.
Maximize Life Chiropractic is proud to serve residents of Denver. Not only do we have a professional and highly trained staff, but we ensure all of our patients are given the highest quality care available.
We are the best when it comes to local chiropractic centers, and the care you will receive will truly show you that we value the health and well-being of our patients above all else. Call us today and get started on your road to wellness. We look forward to helping you on your journey!
Our Chiropractors are Now Accepting New Patients in Denver
Welcome to Maximize Life Chiropractic. Our website was designed with our patients in mind! As you browse our site, we hope to assist you in learning more about our facility and services, as well as provide insights and information on the benefits of chiropractic care. We also welcome you to give us a call and schedule a consultation to visit to view our facility and meet our knowledgeable staff in person!
One of the biggest considerations to note about our practice, is that our facility never takes a cookie-cutter approach to treatment. No two people are the same. Our highly experienced Chiropractors know that even though two people may have the same condition, their bodies are likely to respond differently to the exact same treatment. Because of this, Maximize Life Chiropractic always implements a highly customized approach to finding the very best strategy for treating our patients.
Chiropractors Who Listen
When our chiropractors first meet our patients, we are sure to listen carefully to them to find out what their main goals and objectives are, both short term and long term. After your initial assessment we formulate a customized strategy to assist you in achieving your goals. Over the years, we have helped our patients successfully reduce or even eliminate pain, increase strength, and maximize their overall health. Our caring and dedicated staff are here to support you. We are experts in helping our patients understand how spinal health is connected to improving overall health and quality of life. Absolutely nothing makes us happier than seeing a smile on your face!
We Offer Various Chiropractic & Physio Disciplines - See Below
Maximize Life Chiropractic is pleased to offer numerous services in the industry that cater to seniors and adults, as well as the pediatric demographic. Our Denver chiropractor team provides highly customized medical care and rehab solutions as well as companion assistance.
Featured Chiropractic Services
Learn about how we can help you manage your pain with chiropractic care.
Regular adjustments are extremely effective for keeping your body in good shape.
Return to your highest performance level with chiropractic treatment.
We evaluate your injuries after an accident and will guide you on the path to optimum health.
Mrs. Brown
Sergio really knows his stuff. He can take care of all your needs, be it chiropractic, dry needling, graston, or ART. He takes the extra time to find the source of the problem instead of just treating the symptoms. With over 12 years of experience, it shows.
Mrs. Brown
Ms. Paulson
Dr Sergio and Linda are amazingly caring people who care about my well-being and have been helping me keep working for the last two years! I am extremely grateful and would recommend him to anyone who needs quality help.
Ms. Paulson
Ms. Schuette
We came to see Dr Rocafort because of an injury. To be honest i have never been with a doctor like him. He listen and answer all your questions, he gives you recommendations for treatment plans. In my humble opinion he is the best chiropractor that i have ever been in more than 25 years.
Ms. Schuette
Contact Our Denver Chiropractors Today!
If you'd like to set up an appointment with a chiropractor in Denver or simply have questions about a specific treatment plan, please contact us by phone or email today.